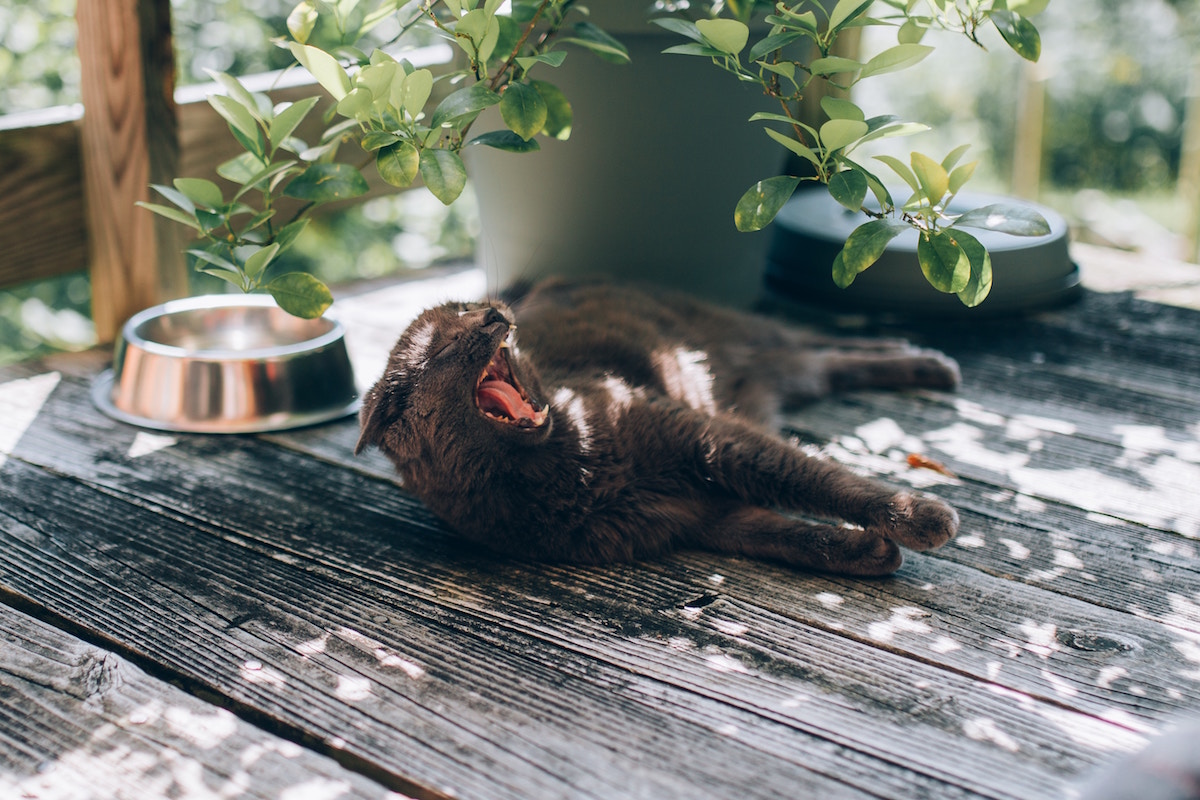 Cats are notoriously fussy creatures. They're fussy about what they eat, where they sleep, who they associate with and of course, where they do their business. You need to make sure you litter tray is filled with the right amount of litter, or your cat will begin avoiding it.
If your cat avoids the tray, it will still need to go somewhere else, which creates a massive problem for the hygiene of your home. So, here's how to tell if you're using too much litter:
Your Cat Only Uses Half the Box: If there is too much litter in the box, it will be unstable. If your cat is only placing half its body in the litter tray, it's usually because it is using the other half of its body to stabilise the tray. Hopefully, your cat is choosing to place the business end in first, but there is just as much chance that they'll leave something for you to clean up outside the tray.
Your Cat Looks Uncomfortable: You need to monitor the way your cat uses its box. Your cat should look happy and confident; if it is slipping or sliding around the tray, it means you're using too much litter. If there is too much litter, it's like trying to walk through deep sand, and this can be difficult for both old and young cats.
Litter Ends Up Outside the Box: Cats love digging, and if you use too much litter in your tray, the toilet becomes a play pen. Cats also like to dig a hole deep enough to do their business in, and if there is an excess of litter, the hole will continuously cave in, so your cat will have to keep digging which makes more mess.
You're Using Litter To Hide Mess: Adding a fresh layer of litter is a cosmetic fix. You need to empty the entire tray at least once a week. If you find yourself simply adding litter, you'll end up with a tray your cat will want to avoid.
What About Too Little Litter?
If you're not using enough litter, your cat will avoid the tray. Remember, cats are clean creatures that only like to do their business in a suitable space. The most important thing is ensuring there is enough litter to allow your cat to dig. If your cat starts scratching the bottom of the tray, it will go somewhere else.
So, How Much Litter Should I Be Using?
As a general rule. You should aim for a 10 millimetre (or 1 centimetre) layer of litter at the bottom of the box. This amount of litter allows your cat to dig while still giving it enough litter to cover-up afterwards. Obviously, if your cat seems as though it needs more or less, pay attention. Monitoring your cat's litter box habits is essential.
If you have more than one cat, you will need more than one litter box. Don't just try and add more litter to the one initial box.
You also need to focus on maintaining a consistent level of litter. So, if you scoop out any clumps, make sure you replace these with a similar amount of litter. Trust us; your cat will know the difference.
You must keep the box clean. Cats hate smelly or dirty boxes, and you don't want to give them any reason to use your pot plants or loungeroom floor as an alternative. For a clean box, make sure you scoop out any solids or clumps twice a day and do a full litter clean at least once a week. Every time you change the litter, scrub the tray for an even fresher toilet for your kitty. You should never be able to smell the litter.
Read more on how to keep your litter box clean.
Which Type of Litter Works Best?
You need to find a litter option that is clumping, non-tracking and offers odour-control. This will allow you to keep your tray as clean as possible.
You should also look for litter that is biodegradable and sustainable. As you have to dispose of your cat litter regularly, you don't want to choose an option that will sit in a landfill or pollute the environment.
Lastly, choose an affordable option. Cat litter doesn't have to be expensive. It's somewhere for your cat to go to the toilet, so just find a quality option that offers all of the above, while keeping costs down.