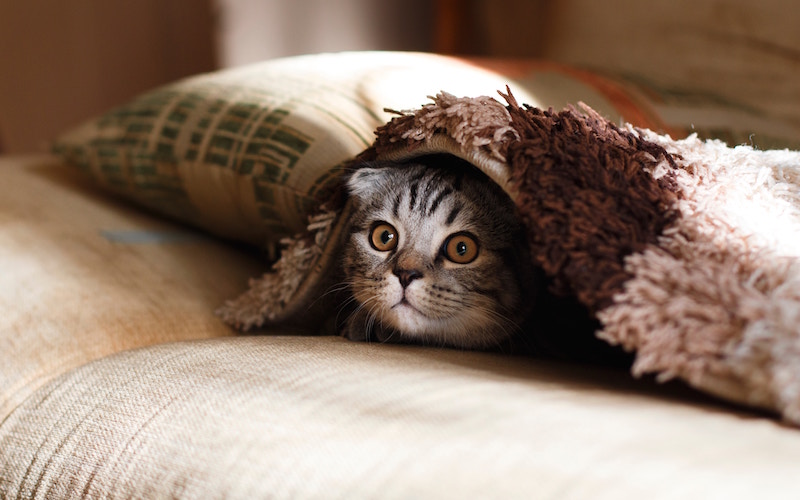 Lots of consumers are opting for natural and eco-friendly options because they are better for the environment and better for the health of its inhabitants. If the environment is sick, you and your beloved cats will get sick too! We all need clean air, food and water and opting for eco friendly and natural cat litter alternatives is a way to help safeguard the very things we need to exist.
How Does Natural Kitty Litter Help the Environment
Natural forms of kitty litter don't rely on pebbles and clay and instead use biodegradable materials, like recycled paper. Pebbles and clay don't break down, which means they clog up landfill sites. The waste we produce is beginning to choke the environment, and landfill sites around the world are expanding and creating vast chunks of contaminated land.
Recyclable paper makes use of waste, and it also creates no waste, so there is no impact on the environment during production or disposal. Considering that each cat uses about 220kg of litter a year, by making the switch to an eco friendly cat litter you can save a tremendous amount of material from ending up in a landfill.
On top of that primary benefit, environmentally friendly and natural cat litter also has a number of other benefits:
Great for Allergy Suffers
The best types of eco friendly cat litter are dust-free, unlike brands that use cat litter products like clay. No dust means the litter is hypoallergenic, so even the most asthmatic or allergic family member can help with the litter.
Being dust-free is also great for your house because you won't have to dust and sweep as often. You'll be surprised out how far and how quickly the dust can spread from the tray to the rest of your house, so go dust free and cut down on the cleaning, which brings us to the next advantage.
It's Cleaner
Being dust free makes natural cat litter a better alternative, but materials like paper pellets are also cleaner because they are non tracking and flushable. Flushing your litter down to the toilet is the easiest way to keep the tray clean and dispose of the mess as quickly as possible, and being non tracking means that all of the litter stays where it should.
It Controls Odour
Natural forms of litter that use recycled paper also control odour naturally. While pebble and clay-based litters rely on chemical scents to cover up smells, eco friendly litter does this naturally through super absorbency. That means you don't have to deal with the smell of your cat's business, and you don't have to deal with nasty chemical smells.
We all know how horrible it is to walk into a house and be hit with the smell of a dirty litter tray. We also know how hard it is to stay on top of the litter with our busy schedules. With natural odour controlling litter, you get the best of both worlds. You can enjoy a fresh-smelling house, without keeping a constant eye on the tray.
It's Better for Your Cat
The best eco friendly cat litter will also be organic. Organic litters won't expose your cat or your home to any nasty chemical or additives. It also means you can add your litter to the compost heap or your bin and rest safe in the knowledge that it won't release anything harmful into your garden or the environment.
Some cats will actually avoid litter if they detect anything unnatural in it. By opting for an organic and natural brand, you can be sure that your car will use its tray, instead of some corner of your house.
The paper pellets are also far easier to sift through for your cat. The easier they can dig, the cleaner they'll leave the tray, and the less visible their waste will be. On the other hand, clay becomes hard when wet, which means your cat won't be able to dig and everything will be left on top.
With all those advantages on offer, going natural and eco-friendly is the best choice for you, your cat and the future of the world we all share.