When we set about creating a cat litter, we knew it had to be recycled. The Happy Cat's Litter development team all have backgrounds in the recycling industry, so we knew we could leverage our contacts to create a recycled paper cat litter. Landfill is becoming a worldwide problem, we all need to reduce our waste by recusing wherever we can.
Our recycled cat litter doesn't sacrifice on quality. It is super absorbent, and it's easy to dispose of because you can flush it, put it in the bin or add it to the compost heap without worrying about the impact it will have on the environment.
Our contacts in the recycling industry allowed us to source premium paper at a reduced price, so we could develop a recycled kitty litter that wouldn't break the bank like other eco-friendly options do.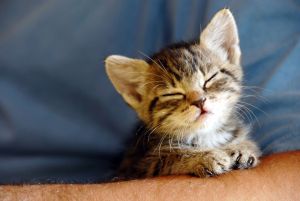 Why Choose Happy Cat's Litter?
Our recycled paper kitty litter has a ton of benefits for cat owners:
So, Can Cat Litter Be Recycled?
Yes! Thanks to Happy Cat's. You can purchase it securely online today! We ship Australia wide, with free shipping in Melbourne metro.