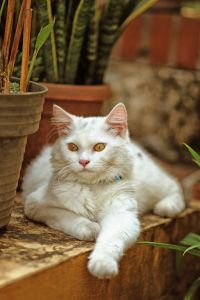 Our paper cat litter is made from 100% recycled paper pellets. Cat litter made from paper works the best, but we wanted to ensure that we didn't increase the load on our precious trees. That's why we used our contacts in the recycling industry to create a paper cat litter that was environmentally-responsible and cheap!
We offer the best paper cat litter on the market. It provides everything cat lover's need in a litter – it's easy to clean, it contains odour, and it keeps all the mess where it belongs – in the tray! Your kitty deserves our paper litter!
Why Choose Happy Cat's Litter?
Our paper based cat litter isn't just good for the environment; it has a ton of benefits for the discerning cat owner:
So, Where Can I Buy Paper Cat Litter?
You can purchase it securely online today! We ship Australia wide, with free shipping in Melbourne metro.