Everyone needs to work to find better ways of disposing of everyday items. Composting is an excellent option because it turns our waste into fuel for nature. We are committed to reducing our impact on the environment, which is why we created a compostable cat litter.
Not only is this good for the environment, but it also makes your job easier because you can just add your kitty litter to the compost heap. The paper pellets made of recycled paper will degrade in no time at all, and because they're made from organic, natural paper, they'll make great food for your garden.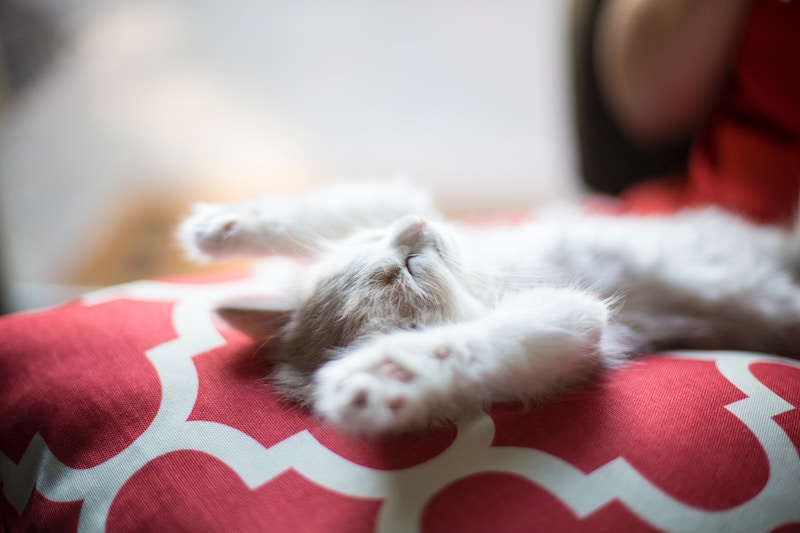 Why Choose Happy Cat's Litter?
Our compostable cat litter is packed full of incredible benefits for you and your cat:
No Odour: Our pellets absorb any smells instantly, so you won't have to smell your cat's business.
Eco Friendly: We've created a product that is environmentally-friendly, from production to disposal. That's something we can all get behind.
Biodegradable: Everyone needs to do their bit to reduce the impact we have on the world, our litter is biodegradable so you can dispose it and it won't hang around the ruin our natural environment.
Flushable: If you're a flusher, you'll love our litter. The paper pellets dissolve instantly, so you don't have to worry about blocked pipes or a damaged septic tank.
Non Tracking: The only way to keep litter in the tray is to design one that doesn't stick to your cat's paws, and that's exactly what we've done.
Dust Free: Our dust free litter is perfect for asthma and allergy sufferers.
Natural: Our natural litter is safer and more comfortable for your cat because it doesn't contain any chemicals or other nasties.
Unscented: If there's anything worse than the smell of litter, it's the smell of litter covered up with chemical smells. That's why we control odour without the use of any scents.
Recycled Paper: As part of our mission to create a no-waste society, we only use recycled paper.
Cheap: We keep costs down by purchasing paper at reduced prices thanks to our connections in the recycling industry.
Paper Pellet: The use of a paper pellet design has been crucial in creating such a useful form of kitty litter. It allows us to fulfil our pledge to the environment and it also makes our litter the most effective on the market.
So, Is Kitty Litter Compostable?
Yes! Happy Cat's Litter is definitely compostable. And, best of all, you can purchase it securely online today! We ship Australia wide, with free shipping in Melbourne metro.