When looking for cat litter that is easy to clean, flushable cat litter is the best choice you can make. We provide the best range of flushable, septic safe and sewer safe litter so cleaning after your cat is always easy.
Clay litter contains a harmful substance called bentonite which turns into cement when put into water. It can damage and clog your pipes and septic tank, but is also heavy to carry for those endless trips to the bin. These cat litters do not break down either, making them bad for the environment. This is why cat owners are now making the switch to renewable cat little that you can flush.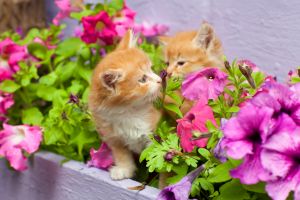 Why Choose Happy Cat's Litter?
Our flushable kitty litter products have been produced with care to ensure they are 100% flushable and healthy for cats of all breeds and ages. Main advantages of our flushable cat litter also include:
Eco Friendly: Other cat litter creates landfill – ours do not. We do our part for the environment with cat litter that is made from recycled paper. You can do your bit too by using sustainable, eco friendly materials for your cat litter.
Biodegradable: Our cat litter doesn't hang around due to the unique mix of natural materials.
Flushable: Flush that cat litter down the toilet, and you never have to worry about how to dispose of it again.
Non Tracking: looking for a cat litter that doesn't stick to paws and ruin your carpet? Our paper pellets are super-absorbent to keep your litter in the box.
Paper Pellets: We have created a natural and convenient paper pellet design to make unpleasant odours a thing of the past.
Recycled Paper: You won't contribute to the world's waste with our cat litter that is all natural and eco friendly. Your cat will love it.
Dust Free: If there are family members or friends with allergies, dust free cat litter is what you need. Our litter is completely hypoallergenic so it is safe for use anywhere.
Natural: Put your cat's health first by providing them with a cat litter that is always chemical-free.
Compostable: Our cat litter can be composted so you won't have it taking up any more space in your bins.
Unscented: There is one cat litter smell that cats love: nothing. Our litter is completely unscented for peace of mind.
Organic: We don't fill our cat litter with anything other than 100% natural paper pellets.
Cheap: There's nothing we wanted more when designing our cat litter than an affordable option for everyday cat owners. So that's what we did!
So, What's the Best Flushable Cat Litter?
Simple – the answer is Happy Cat Litter! Where can you buy flushable cat litter? Right here. Purchase online today. We ship Australia wide, with free shipping in Melbourne metro.