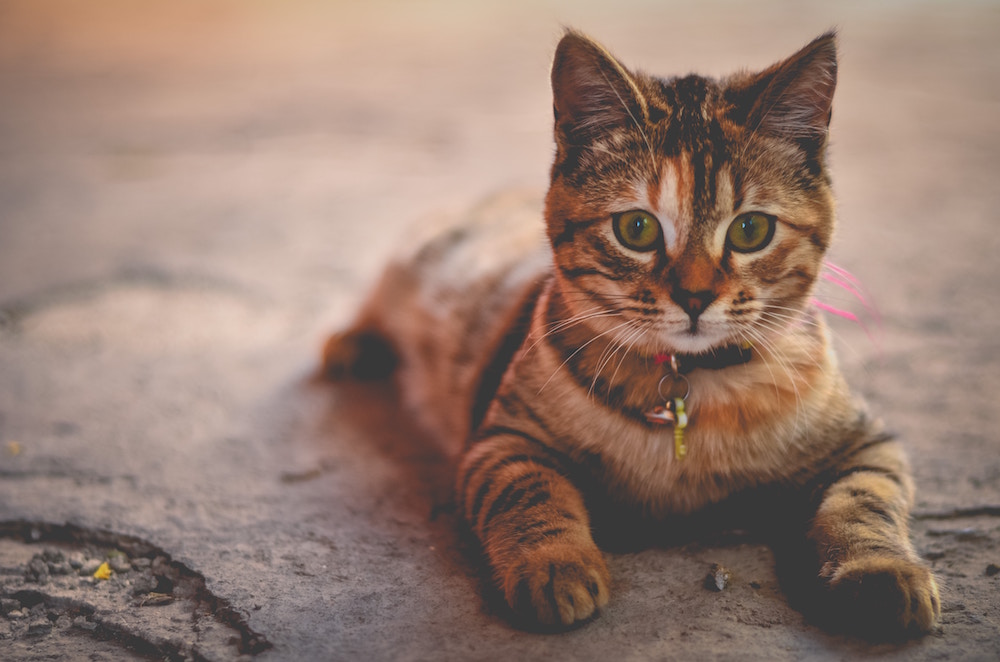 Unfortunately, efficiently disposing of litter isn't super straight forward. The method will depend on several factors like the type of litter used, the quality of household plumbing infrastructure, and a commitment to being environmentally friendly.
Kitty litter is obviously an unpleasant presence in the house, but before quickly and simply flushing it down the toilet, have a look at some of these tips to consider when disposing of litter.
Is Kitty Litter Flushable?
The short answer is to check the packaging for information. Some forms of litter are conveniently flushable, but not all of them will be! Litters made from natural materials that don't clump together are much more likely to be flushable, and particular litters are produced especially for this purpose. If you have a natural litter and flushing is your only option, only dispose of small amounts down the toilet at any given time to avoid clogging.
Natural litters can be made of the following, each with their own price points and advantages:
Wheat and corn
Pine
Wood shavings
Paper (often recycled newspaper)
Each type of flushable litter should be evaluated on things like texture (cats often prefer finer textures), lower clumping potential, and how your cat responds to the odour.
If the litter is made of non bio-degradeable materials like clay or silica, it's highly advised that you refrain from flushing. Not only can these litters cluster together to clog a plumbing system (which can require some exorbitantly costly repairs), but can put a strain on septic systems which were designed with human biology in mind.
Specific strains of disease and microbial life like toxoplasma gondii can grow freely as a result, putting your health and the health of others at risk once through treatment plants and into the world. This will depend on things like your cat's diet (raw meat in particular can expose them to t. gondii). How often they go outside to explore and hunt is also a concern. If you have any suspicion that your cat may be infected, it's not recommended to flush even natural litters until the infection passes.
You can flush kitty litter down the toilet, but ultimately this will depend on the type of litter, and is usually only recommended as a last resort.
Composting
Another advantage of using natural and biodegradable litters is that in certain situations they can help with composting as a productive alternative to trashing or flushing. Cat litter can be used as a form of manure, adding some vital nutrients into compost, but requires a careful selection of nitrogen-rich composting materials to maximise effectiveness. This should absolutely be avoided if the litter is produced from materials like silica or clay.
Simply collect the litter and add to an existing compost pile, making sure to keep it moist and far away from any food sources. As noted before, cats are exposed to a range of microbial life over the course of hunting and consuming raw meat that human bodies are simply not equipped to deal with.
However, not everyone has a ready-to-go compost pile in their garden, and this can seem a bit complicated at first. Setting up a compost heap can require a significant time investment, and requires a bit of patience to see any payoff. However, composts are wonderfully useful for any home garden, and should be considered.
Though it a 'greener' way to dispose, there are additional risks such as contamination of food materials and garden beds with foreign pathogens, if the compost pile is too close.
Trashing
This is the simplest and most fool proof method of disposal. Scooping the litter into a double-lined plastic garbage bag with a litter scoop, and wrapping the bags tightly around each other will prevent any leakage or odor from taking a hold in your garbage bins.
It's not recommended to bin waste material indoors for health reasons, but also to avoid extremely unpleasant odours. Dispose quickly into a lid-sealed garbage bin to prevent any curious outdoor cats from damaging bin-liners. Lastly, make sure that this is compliant with any requirements that municipal waste services may have; some local authorities have specific demands when it comes to disposing of organic waste.
Though it's not an ideal, environmentally conscious method of disposal, it ensures that any harmful materials are disposed of efficiently and far from vulnerable members of a household. In the long run, it even prevents the spread of cat-borne pathogens and diseases into the sea as a result of flushing.
For those wondering if kitty litter can be flushed down the toilet, the answer is that yes, it can, in specific situations. However, the risks require considering other disposal options, for the health and safety of the environment and yourself.