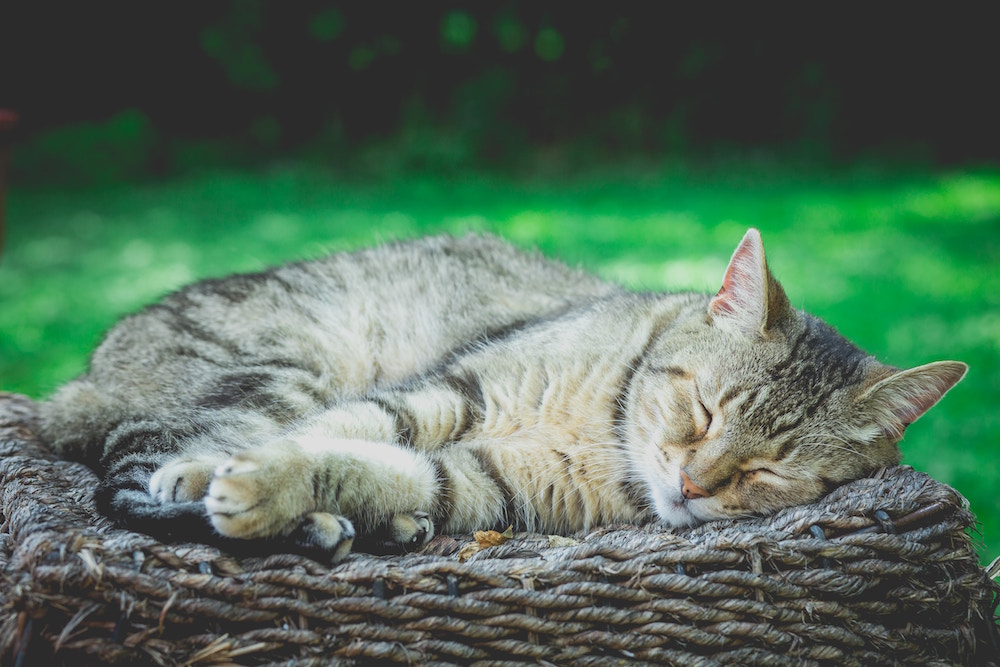 Choosing the right cat litter is an important decision and one that shouldn't be taken lightly. The cat litter type you select has more of an impact on your cat's health (and the state of your house) than most people think.
The wrong cat litter type can cause chaos at home. The litter can stick to paws and track all over the carpet, leaving you to clean unpleasant odours regularly. It can be difficult to remove from the little tray and take up space in your bins. Even worse, it can be harmful to the health of your cat due to accidental consumption or avoiding the tray altogether (we all know how that turns out).
There are plenty of types of cat litter available out there for every feline breed and age. For this reason, it pays to do your research. You need to know which features to look out for, what to steer clear of and which benefits will make your cat ownership easier and more fun.
If you've been searching far and wide for cat litter options, look no further. We've put together all of the facts and handy tips you need to know to help you choose the best type of cat litter your cat will love.
Cat Litter Features
There are a number of features to look out in search of the best type of kitty litter. Here's what to think about:
Now that you know which features to think about, here are the most popular cat litter types around that you can choose from.
Clumping Clay Litter
This classic type of cat litter is still used by many cat owners. When your cat urinates in the clay, it 'clumps' solidly around it. The chemical used is bentonite which allows the litter to harden when it gets wet, meaning you don't have to think about pellets going anywhere.
Pros:
Stops litter tracking and spreading, easy to clean, simple to scoop out of the litter tray
Cons:
Bentonite is a harmful chemical which is dangerous if swallowed. Clumping clay is dusty which can cause allergies, and is not biodegradable, taking up plenty of space in your bin (and it's heavy).
Non-Clumping Clay Litter
This is similar to clumping types of cat litter but does not use the same harmful chemicals. This clay type absorbs urine fast without forming solid clumps around the area. It's a more popular alternative for many cat owners than clumping clay.
Pros:
Lighter and easier to remove than clumping clay, more eco-friendly, cheaper than clumping and allows cats to dig more which they enjoy
Cons:
Needs regular cleaning, litter generally is more wet, creates odours fast
Plant and Newspaper-based Cat Litter
Developed by cat owners who were sick of the downsides of clay, plant and newspaper-based cat litter brings new benefits that other materials just can't produce. They come in the form of granules or small pellets.
These types of cat litter can be made from 100% recycled paper, corn, pine, walnuts, wheat and more. Different types of cat litter made this way will have their own textures. Some will clump for odour control whereas others won't – look at the label before you buy to see the exact benefits for each one.
Pros:
Very eco-friendly, highly biodegradable and easy to remove, cost-effective, dust-free, very absorbent for quality odour control, no harmful chemicals!
Cons:
Some materials can track more than others, cats can have preference on types
Crystal Litter (Silica Gel)
Crystal litter is a recent addition to the types of cat litter available for owners, and it's got plenty of upsides. The material is made from small crystals that are very similar to those found in food jars to keep contents dry.
Pros:
This cat litter type is highly absorbent, free from dust particles, great for odour control and doesn't track nearly as much as other types on your cat's paws.
Cons:
Many cats don't like this silica gel because it doesn't feel as natural. It is also more expensive than most other cat litter types.
There is no best type of cat litter out there, but there is a perfect choice for your cat. Make sure you check out the options and do the research to select one with the features you want. Think about cleaning, removal, your cat's health and price, among other things we outlined. Follow our tips above and good luck on your kitty litter quest!